Cyber Protest Letter to Pres. Hu Jintao:

Letter to Mrs. Laura Bush: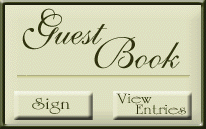 ANTI-FUR SOCIETY PETITIONS - PLEASE SIGN!

BAN VICIOUS BLOODSPORTS (PENNING/BAYING) IN THE UNITED STATES

BAN FUR TRAPPING ON PUBLIC LANDS IN THE UNITED STATES

BACKGROUND INFORMATION:

PENNING, TRAPPING, BEAR BAYING & CANNED/TROPHY HUNTING:

ON YOUTUBE: PENNING AND BEAR BAITING IN THE UNITED STATES

ON YOUTUBE: FUR TRAPPING IN THE UNITED STATES.

YOU MAY NOT BE AWARE OF THIS:

Laws in the United States vary from state to state, and within each state, from county to county, making it unrealistic to have each county in the country  pass individual laws. How does that affect banning something that should be a "no brainer" such as penning and trapping?  It affects the causes so that only a federal law could abolish them.  Then how does one get a federal law started?  It costs at least $150,000 to get one started in view of expenses such as having to hire lobbyists, lawyers and in addition there are countless fees involved in the process. Therefore, the penning and trapping petitions can only be effective if laws are passed on a federal level.  Since we do not have any resources to start a federal law, we are inviting pro-bono lawyers, student lawyers and pro-bono lobbyists to help us.  We also need thousands of signatures in order to build up a case.  Please sign these petitions and share them with your lists.  Thank you.